Day-long public UX workshops featuring some of the industry's leading lights.
Live virtual workshops, designed by UX people for UX people
Rosenfeld Media's virtual training is designed with you in mind. They combine the cutting edge expertise of some of the world's leading UX experts with the same high quality that people love about Rosenfeld Media's UX books and conferences. And they've been expertly virtualized; you'll learn critical new skills from the comfort of your office or home—without feeling drained by the end of the day.
Our virtual workshops:
Are taught by a roster of true UX experts, many of whom have written the definitive books on their topics
Offer a full day of learning humanely spread out over multiple sessions on a schedule that is time-zone friendly for most attendees
Focus on actionable take-aways and skills for you to bring back to the office
Combine lecture, discussion, group and individual exercises, and other teaching techniques that fit your learning style
Offer a certificate of completion so your boss and your HR department will be happy
Discounts are available for groups who register concurrently. We're looking forward to learning with you!
---
Upcoming workshops
---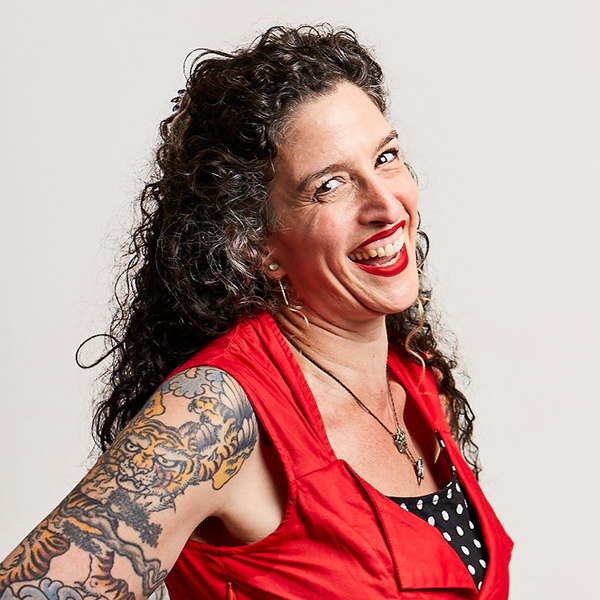 Billie's Embodied Critique workshop series will help you bring critical perspective to your collaborative work productively, with greater confidence, across silos and power dynamics. In this series of fun, interactive discussions, exercises, and facilitated activities, you'll build the emotional intelligence, self-awareness, and courage to contribute more effectively to your team's critical conversations.
---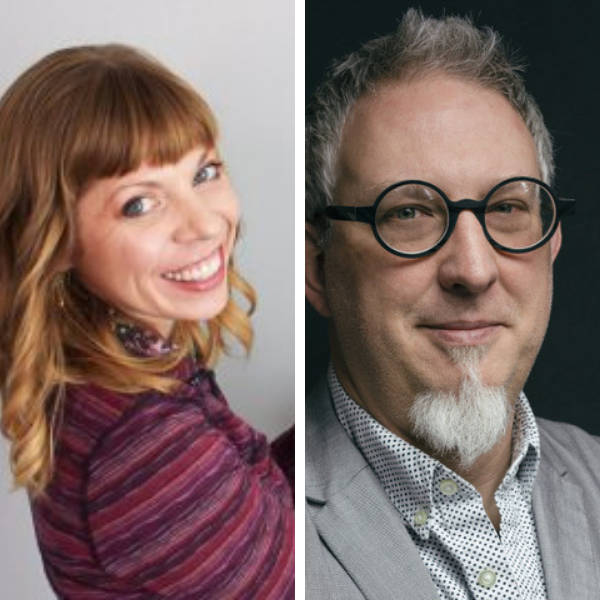 UX researchers and designers have powerful tools for understanding people, but their training often lacks key skills needed to navigate and influence the business environments in which they work. This workshop will give you the business acumen you need to amplify your impact within your own organization or your clients' organizations. Covering the fundamentals of finance, organizational structure, and strategy, you'll learn the tools and frameworks that drive business thinking and decision making, and learn to be a better interlocutor between traditional business functions and your own function or department.
Design Systems and DesignOps
with Dan Mall
12 hours over 4 segments: June 14-17, 2021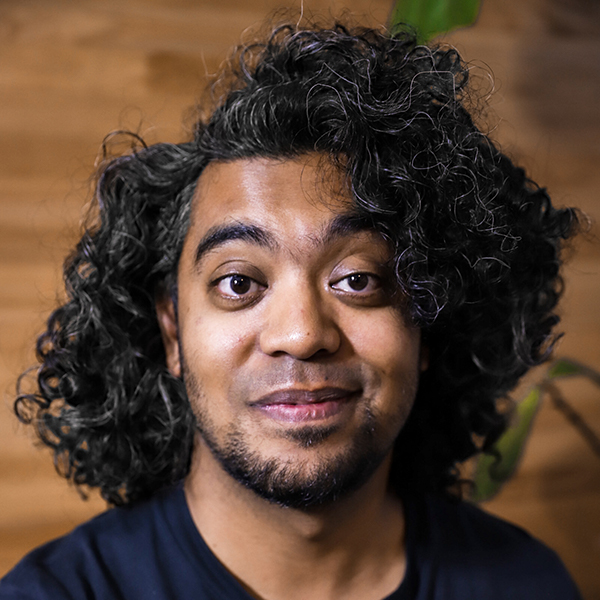 You might already be familiar with the "components" part of design systems, but what comes next? How are design systems best used by team members other than designers and engineers like product managers and content creators? What's the best way to get them used by as many people as is appropriate? Who shouldn't use a design system? What should success metrics look like? SuperFriendly founder and CEO Dan Mall will walk you through common design system pitfalls, how to avoid and escape them, and all the other intermediate-level stuff that everyone's asking to help you see how they apply to your specific organization.
---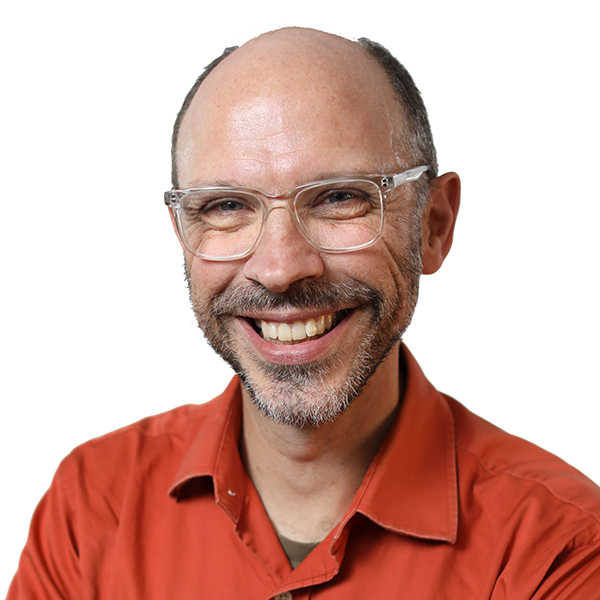 As design organizations scale, they go through distinct phases of evolution, requiring new structures, roles, and practices. Drawing on experiences supporting a wide variety of design organization sizes and types, this workshop provides the tools and frameworks you'll need to maintain optimal effectiveness at each stage of your organization's development.
---
Past workshops
---
Catalyze Change More Effectively
with Tracey Lovejoy
10 hours over 4 segments: March 16, 18, 23, 25, 2021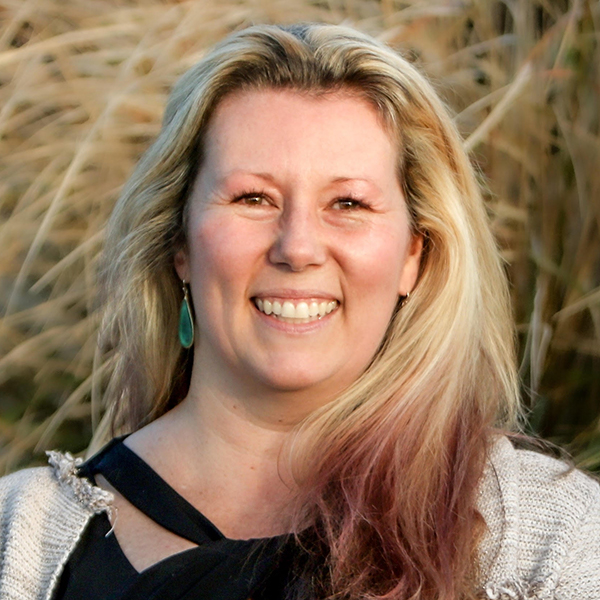 Researchers excel at uncovering opportunities. But discovering a need isn't enough. How do I get people to take action based on my insights? How do I catalyze change? In this workshop we will introduce and practice the skills to strategically position your work, gain advocates, and drive meaningful change. Your work can grow beyond doing great research to catalyzing lasting change. In addition, we will discuss the reality of burnout that plagues many change agents and how to sustain your energy so you can ensure you aren't taken offline. As we say in our book Move Fast. Break Shit. Burn Out. a burned-out Catalyst is making no change at all.
---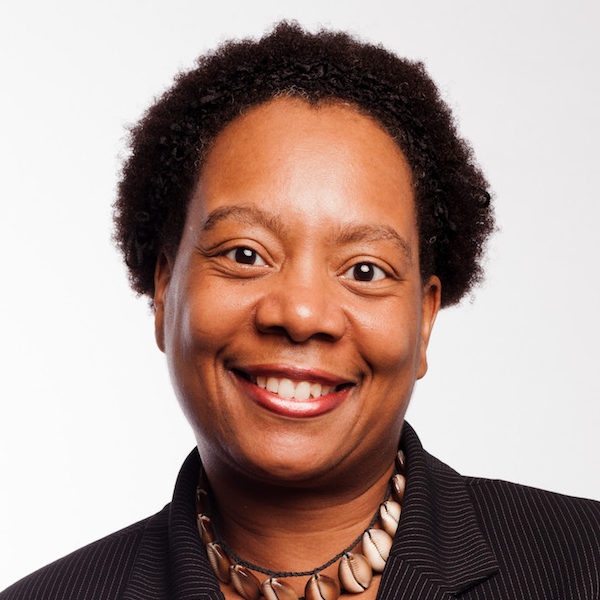 Traditionally, when it comes to discovery research, qualitative methods such as ethnographic interviews, observation, contextual inquiries have served researchers well in this generative and exploratory phase. But when it comes to artificial intelligence product development it's essential to integrate data science into this human-centered process. In this workshop, attendees will learn when, how, and where to integrate data science into the exploratory research process to have better and more ethical AI product development outcomes. With a combination of lecture, case study examples, and exercises, attendees will leave this workshop with a clear understanding of why making data a stakeholder in user research will create a more ethical and human-centered AI product. This workshop is created especially for researchers who understand the need to mix ethnography and data science but just don't know quite how to do it.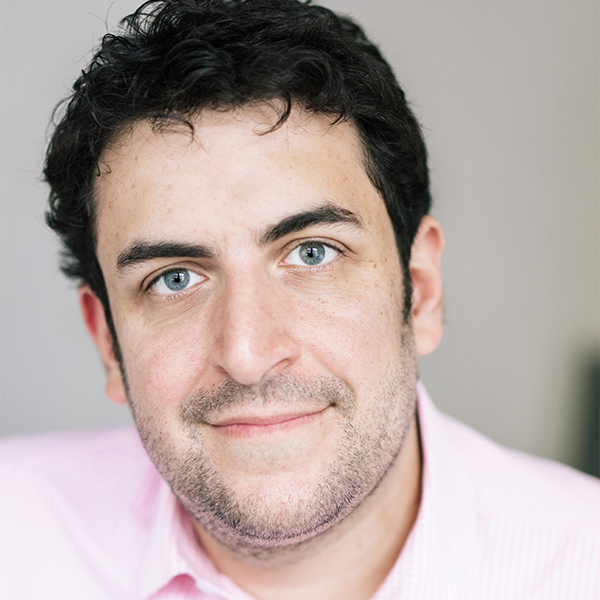 In theory, product and research should be best friends. In practice… not so much. Too often, researchers feel dismissed and marginalized by product teams that seem more focused on hitting deadlines than on activating insights. Meanwhile, those product teams struggle to balance customer insights with executive demands, ultimately making compromises that leave nobody happy. This fun, fast-paced workshop will explain why one team's game-changing insight is another team's roadmap-obliterating threat–and what to do about it!
---
Designing for Behavior Change
with Amy Bucher
10 hours over 4 segments: Feb 23-24, Mar 2-3, 2021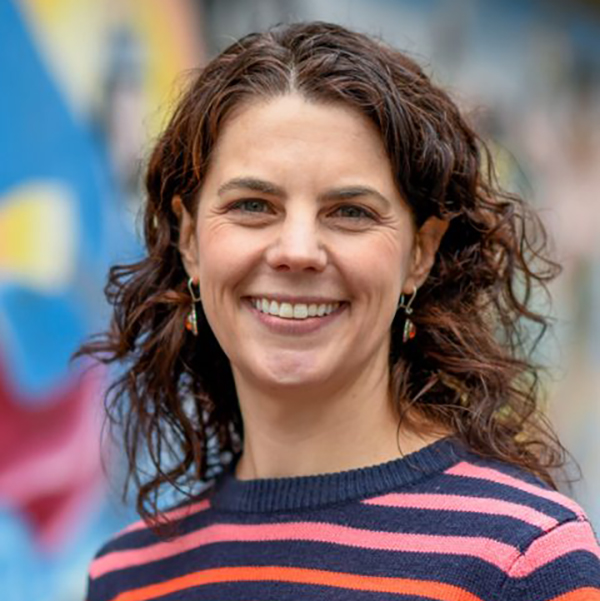 If you work on products that are intended to get people to do something differently, then you'll want to supercharge your design with psychology. By identifying target behaviors and creating motivating experiences that remove barriers and tap into people's meaningful goals, you'll create products that are more engaging and effective. Learn about practical psychological frameworks and tools and practice applying them to real world design challenges.
---
Measuring Experience
with Tomer Sharon
10 hours over 3 segments: Mar 3-5, 2021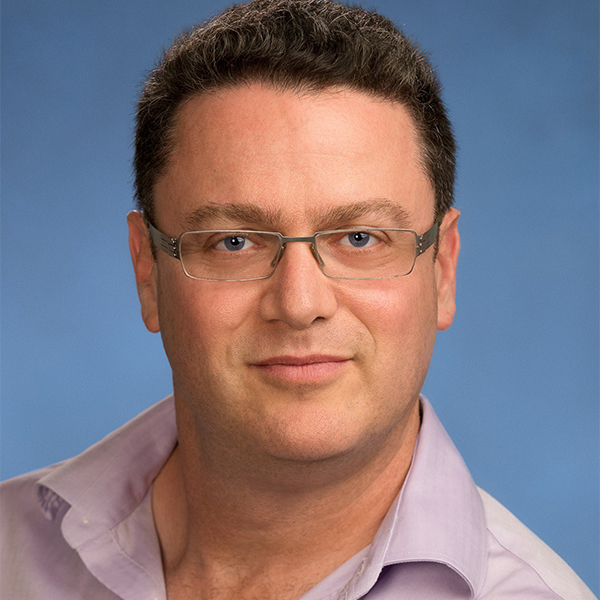 Measuring the user experience is fundamental to improving it, and experience metrics are a great channel to learn from users. A wide variety of approaches, tools, and belief-sets are available for creating, administering, and analyzing experience metrics. What you can do with these is mainly limited by your creativity and ingenuity. Experience measurement can be useful in just about any phase of the development of a product or service. Early on, it can be used to get input from target users. During iterative design and prototyping, experience metrics can be used to get quick feedback about design alternatives. And once a product or service is deployed, you can understand what is going on based on systematically measuring customers' attitude and behavior. The masterclass is oriented towards practical use, with a strong emphasis on interactive quizzes and real-world examples.
Giving Voice to Your Voice Designs
with Cheryl Platz
10 hours over 4 segments: January 20, 22, 27, 29, 2021
Learn what it takes to design a production-ready voice interface.
---
This workshop will enable every UX designer to create higher quality interaction designs and to do so more rapidly than the other methods in use today. This is accomplished by mastering the Semantic Design method which optimizes the experience flow to have the lowest cognitive load before the first screen is sketched.
---
Design Systems and DesignOps
with Dan Mall
10 hours over 3 segments: October 12-14, 2020
SuperFriendly founder and CEO Dan Mall will walk you through common design system pitfalls, how to avoid and escape them, and all the other intermediate-level stuff that everyone's asking to help you see how they apply to your specific organization.
---
Scaling DesignOps
with Kristine Berry and Jenny Price
10 hours over 2 segments: October 19 and 26, 2020
Jenny Price and Kristine Berry, two IBM DesignOps leaders, will lead participants through a series of IBM Design Thinking exercises that will ultimately result in a customized roadmap that participants can bring back to their organizations.
---
 Business Thinking for UXers
with Carolyn Hou
Three part workshop: Aug 27-28, Sep 4, 2020
Gain the business acumen you need to amplify your impact within your organization. Covering finance, organizational structure, and strategy, you'll learn the tools that drive business thinking and decision making, and learn to be a better interlocutor between traditional business functions and your own function or department.
---
Learn Object-Oriented UX, a methodology that helps wrangle that complexity into a tidy array of color-coded sticky notes. Participants will return to their organizations with a repeatable, scaleable, and collaborative tool for detangling—and visualizing—even the most convoluted IAs.
---
Tough Conversations in UX
with Dan Brown
Three part workshop: Aug 27-28, Sep 4, 2020
If you're doing your job right all your conversations are "tough". They deal with complex topics, involve people who care deeply about those topics, and require arriving at decisions that matter to everyone's job. In this workshop, we'll practice techniques that you can bring to your conversations to make them productive.
---
Designing for Design Systems
with Nathan Curtis
Three part workshop: August 19-21, 2020

This workshop exposes you to essential and rigorous steps in a designer's workflow. We'll dig deep into how designers can propose, design, document, and package features for others to reuse. By the end, you'll be fully equipped with techniques, activities, and a mindset to harden, spread, and sustain a system yourself.
---
Crafting Metrics for UX Success
with Kate Rutter
Four part workshop: August 6-7 & August 13-14, 2020
Participants will learn how to identify clear, specific, actionable, quantitative, and time-based product metrics. The team will identify the key uses of their product, find the best metrics to measure specific user interactions, outline a plan for instrumenting key interfaces and gain the knowledge needed to track these metrics over time.
---
Integrated Data Thinking
with Matt LeMay and Tricia Wang
Four part workshop: August 5-6 & August 12-13, 2020

In today's fast-moving world, organizations do not have time for six-month research cycles and 200-page PowerPoint presentations. This workshop takes participants on a hands-on journey through Integrated Data Thinking, teaching them a whole new way to generate actionable insights in rapid iterative cycles.
---
Research Systems
with Tomer Sharon
Three part workshop: July 29-31, 2020
This workshop introduces four research systems: hiring, research machines, data products, and research space, and gives attendees a taste of what research maturity looks like. You'll learn how to create automated processes to enhance research impact, identify workspace needs, and more.
---
Practical Jobs to Be Done
with Jim Kalbach
Three part workshop: July 21-23, 2020
Learn core concepts of JTBD from a recognized leader through hands-on exercises so you can put techniques to work right away, including how to apply the methods to your current projects, extend the ways you view customers, and shift the mindset of your organization.
---
Writing is Designing
with Michael Metts and Andy Welfle
Three part workshop: July 14-16, 2020
Words make software human-centered, and require just as much thought as the branding and code. This workshop will teach you how to create clarity, write effective error messages, articulate voice strategies, research and test your words, and build scalable systems to increase the consistency of your writing.
---
You'll be introduced to new indicators and insights that come from a data perspective. Participants will hack dashboards for strategic decisions by introducing new indicators and insights that come from a service perspective.
---
Frequently Asked Questions
Will I be able to ask the instructor questions?
Yes, you will be able to communicate with the instructor (and, likely, other attendees) via Zoom (audio and chat). Instructors may also choose to use Slack as well.
Will I get to watch recordings?
Yes, we will make recordings of your workshop available within about a week after the workshop concludes.
What other content will be provided?
As a registered attendee, you'll receive access to workbooks, the instructor's deck, and other materials the instructor may provide you.
Do I need any special technology to attend this workshop?
You'll access the workshop via Zoom (you can find setup instructions here). Individual workshops may also use other tools, like Slack for discussion and virtual whiteboards (e.g., MURAL, Miro) for collaborative work. We'll make sure you know well in advance of any technical requirements beyond using Zoom.
As this is a remotely taught workshop that includes video, please ideally have fast WiFi or Ethernet connection if at all possible, and quit applications running in the background that might rob your connection's bandwidth.
What if I have technical problems?
We encourage you to test your technology prior to the workshop. We'll offer a technology troubleshooting session just before the workshop begins.
What should I do if I need closed-captioning?
Upon request, we'll provide you with closed-captioned access to the presentations. If you have other accessibility-related needs or questions, please email info@rosenfeldmedia.com ASAP to let us know.
How many people are allowed to watch the conference on my end?
Your ticket is for a single attendee only. We do make group discounts available as well; select the group ticket type when registering.