Join us for bonus sessions hosted by our sponsors. Details to come.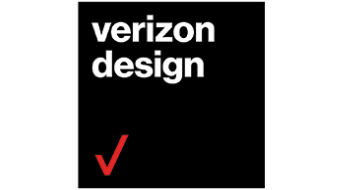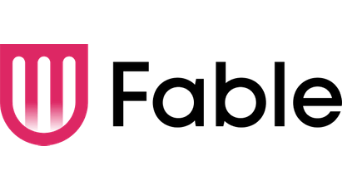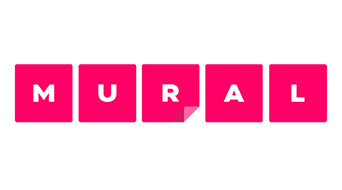 Wednesday, June 8, 2022 |
8:00am
-
8:10am
PT
Wednesday, June 8, 2022 |
How does change around us affect how we respond, adapt and transform as a practice? On Day One, we'll join together to explore:
Trends and hot topics based on in-depth surveys and interviews conducted with UX thought leaders over the past two years.
What design maturity means in a time of transformation and change and how we need to approach design maturity from the change management perspective.
Different management models that support transformation and result in successful outcomes.
Wednesday, June 8, 2022 |
8:10am
-
8:15am
PT
Wednesday, June 8, 2022 |
8:15am
-
8:45am
PT
You may have noticed that all is not well in the world. Caught between a pandemic, a civil rights reckoning and the spectre of global conflict – you still have to show up each day and lead your team.
With so much happening, it's easy to forget that the scale of your impact doesn't only come from the tools, systems or processes that you implement, but also from the depth of the questions you ask of yourself, of your team, and of your users.
Drawing from over 75 long-format interviews with some of the best and brightest design leaders, this talk explores some of the big questions facing the field, and how you can use the humble question to be a better leader.
Warning: this talk may raise more questions than it provides answers for.
Wednesday, June 8, 2022 |
8:55am
-
9:25am
PT
How do we advance design maturity in the enterprise space, particularly in the B-to-B space where we often struggle to distinguish between the buyer's and the user's needs?
What doesn't cut it: traditional capability maturity models, created through massive surveys to determine the organizational characteristics that contribute to business success.
After more than two years of the collective traumas and personal emergencies caused by a pandemic, a racial reckoning, and other existential crises, designers are deeply tired, worn out, and looking to work in organizations that are "mature", where their contributions are understood and supported.
You need to forge your own definition of design maturity, based on understanding and care for the people in your design team, the specifics of your organization, and the state of UX as a profession. With this deep understanding you can start the experiments and gain support for initiatives to increase the impact of design in your organization.
Wednesday, June 8, 2022 |
9:30am
-
10:00am
PT
Many organizations struggle with justifying and prioritizing accessibility. One of the primary reasons is because they're thinking about accessibility all wrong. Instead of a checklist, a list of legal requirements, or a set of shackles holding designers and developers back, it's time to start thinking of accessibility as what it is: an opportunity to innovate! In this presentation, Fable will draw from our expertise helping organizations like yours start the accessibility journey, to change the way you think about disability, assistive technology, and accessibility. We will demonstrate that accessible products are more flexible, customizable, and useful for all users. We'll also show you how accessibility is directly tied to the creation of many of the most exciting and innovative technologies of the last 50 years, and how it's changed the entire world for everyone. This presentation will inspire you with the information and ideas you need to accelerate your accessibility journey.
Wednesday, June 8, 2022 |
10:05am
-
10:35am
PT
In large organizations, design is often sparse or intentionally decentralized in a way that places it subservient to Product and Engineering—and ultimately limits its potential for impact.
Knowing that, is it possible to create a basis for change? How might we address the decentralization of design with the goal of increasing design maturity and producing better outcomes? How can we apply the design process organization-wide and across silos?
In this session, Jess Greco will discuss how the team at Mastercard is approaching change management through the lens of:
Individuals and their needs
The organization and its needs
Efforts to align those two sets of needs
Jess will also share results of Mastercard's experimental Customer Experience Design Guild; investments in Learning & Development; and Guild-wide efforts to reframe how the organization views the practices and processes that support human-centered design.
Wednesday, June 8, 2022 |
10:45am
-
11:15am
PT
As a startup in hyper growth mode, the design teams at Signifyd immediately faced the unique challenges in meeting the demands of a fast-paced, agile environment which rarely looked the same everyday.
With growth, the pace of change continued, leading challenge of managing an organization in a constant state of transformation. How do you build and nourish teams to be both agile and hardy, having both flexible branches and strongly planted roots?
Sharing stories from across two design teams–the largely centralized Brand and Marketing team, and the mostly embedded Product team–Kincade and Ortiz-Reyes will illustrate how in just three years, those teams have transformed models through cross-pollination and shared best practices. Brand and Marketing's centralized model has become more embedded, and Product's embedded model now largely resembles a centralized model. The result? Signifyd's design teams are among the most highly ranked in terms of employee satisfaction.
Join this session and gain valuable firsthand insights that will empower you to:
Prepare your organization for transformation
Implement and manage a participatory visualization of the org
Understand and apply the psychology of change management
Join us for bonus sessions hosted by our sponsors. Details to come.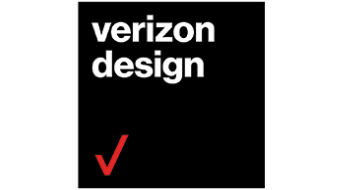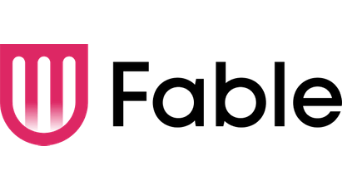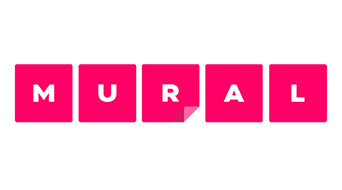 Wednesday, June 8, 2022 |
12:30pm
-
1:00pm
PT
Alana Washington will illustrate how rapid iteration, 100s of virtual post-its, and a bit of design therapy helped transform our service model during a global pandemic.
Wednesday, June 8, 2022 |
1:10pm
-
1:40pm
PT
Kevin will share the ambitions behind his first book, Reimagining Design: Unlocking Strategic Innovation (The MIT Press). The writing journey unpacked a series of unique multidisciplinary leaps across his lived personal and professional experience.  For anyone curious about a wide range of things, Kevin offers a story of how he made his curiosities work for him and create value for others.
Kevin will share visual anecdotes that illustrate how design changed his life, and how he observed design transforming organizations as well.  Kevin's arguments crack through the glass ceiling of ambiguity that multidisciplinary teams may face when it comes to understanding design against newly emerging realities.
Diversity, equity and inclusion (DEI) serves as an important underpinning in Kevin's story as a Black man who's experienced exclusion.  He'll introduce us to the leadership tact necessary to set a new tone to ensure our future design & innovation teams actually mirror the composition, needs and values that exist within an increasingly connected world.
Join us for a fun after hours activity, details to be announced.
Join us for bonus sessions hosted by our sponsors. Details to come.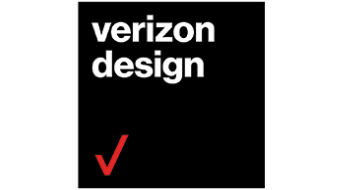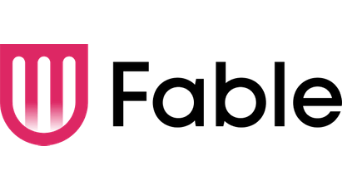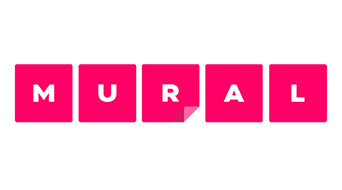 Thursday, June 9, 2022 |
8:00am
-
8:10am
PT
How can we adapt to thrive in a time of global change? How can we transform our processes to support the new normal? Day Two offers a collection of case studies on process transformations during COVID, and lessons learned, including:
Standing up to the challenge of supporting unprecedented operational transformation.
Skilling up teams during the pandemic.
Leveraging design skills to help survive and recover from big disasters.
Best practices of remote collaboration across time zones, disciplines and locations that are particularly relevant to large design teams.
Thursday, June 9, 2022 |
8:10am
-
8:15am
PT
Thursday, June 9, 2022 |
8:15am
-
8:45am
PT
In 2017, The Home Depot announced a $1.2 billion supply chain investment with the goal of better meeting the changing needs of both do-it-yourself and professional customers. This commitment, which was originally intended to come to full fruition on a five-year timeline, got an unexpected speed boost in the form of the COVID-19 pandemic. Home Depot saw an unprecedented increase in the volume of deliveries and a need for expanded deliveries capabilities and flexibility.
This growth has not been without pain. Unlocking these capabilities necessitated transitioning away from siloed fulfillment channels to unified technological, operational, and communication experiences. Here, the THD Deliveries UX team saw an opportunity to deliver value at scale: dynamic supply chain configuration. This is the story of how Home Depot scaled their deliveries supply network administration to support an ever more dynamic and transparent deliveries network that serves their business and centers their customers' and associates' experiences.
Thursday, June 9, 2022 |
8:55am
-
9:25am
PT
Too often we withhold design efforts for "the best of times" – to make improvements or optimize already good systems. In this talk, Emily Danielson highlights the importance of design skills in "the worst of times."
Drawing on experiences following Hurricane Katrina, the Deepwater Horizon Oil Spill, COVID-19 and Hurricane Ida, Danielson will illustrate the impact of applying design skills to recovery work, such as:
Optimizing data collection to better triage the needs of flooded homeowners (and the data systems being used by the FBI to take down a corrupt contractor)
The importance of service design and cultural competence in food distribution
Contextual research for a mobile application on a shrimp boat at 2am
Those who attend can expect to leave with the confidence to act quickly in contributing their skills as designers following a disaster; the knowledge of how to advocate for design efforts in states of emergency; and an understanding of the value design can bring in times of chaos.
Join us for bonus sessions hosted by our sponsors. Details to come.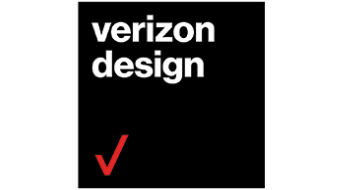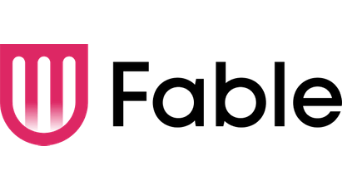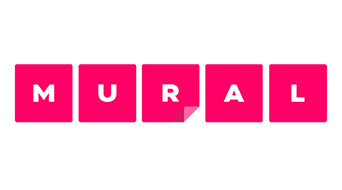 Thursday, June 9, 2022 |
10:05am
-
10:35am
PT
When the pandemic forced necessary lockdowns across the country, Canadians were discouraged from shopping in stores to avoid spreading COVID-19, the challenge of quickly and efficiently pivoting to ensure groceries could reach customers fell to retailers.
In this session, Tiffany Cheng reveals how Loblaw, a beloved national retailer in Canada, rapidly shifted its grocery delivery launch plans in response to increased competition and a global pandemic. Learn how Loblaw integrated speed and rigor, and adopted an approach of flexibility, short-term planning, and pivoting workflows to meet rapidly-changing conditions.
Thursday, June 9, 2022 |
10:45am
-
11:15am
PT
What happens when a global pandemic changes work as we know it? The IBM Patterns Design Education team had to pivot from an immersive, in-person program to an entirely virtual environment in a matter of weeks. That experience left a lasting impact, including recognition from the iF Design Awards!
In this session, Umphress will share ideas for making the most of the virtual working experience, including:
Being intentional in choosing to conduct live vs asynchronous work sessions
Utilizing a solid storytelling model to make challenging situations emotionally fulfilling (e.g.: using Enterprise Design Thinking or incorporating the cadence of "challenges and victories" in the Hero's Journey)
Embracing the opportunity to enrich programs with your organization's experts in design, development, and product management
Thursday, June 9, 2022 |
11:20am
-
11:50am
PT
You may be familiar with desktop screen readers like JAWS, and desktop voice control like Dragon Naturally speaking. You might know about WCAG, and popular automated testing tools for your websites. But what about mobile apps? How do accessibility techniques apply on the touch screen? As the entire world moves mobile first, your accessibility strategy needs to adapt. In this talk, we'll introduce you to some of the changes that doing mobile-first accessibility correctly requires. We'll cover some of the most popular assistive technologies on mobile, give you tips for automated and manual testing of your mobile apps, warn you of some of the pitfalls to watch for, and help you bring your mobile accessibility strategy to the next level.
Thursday, June 9, 2022 |
12:30pm
-
1:00pm
PT
When global travel shut down, Viamo had a dilemma: how would they meet their users? For almost a decade, Viamo has worked with communities around the globe building products for people with limited access to technology. They operate in over 40 countries and their staff comprises workers based in 19 different time zones.
Learn how the Viamo team has become better designers, more equitable practitioners, and better positioned as a company by adopting a "Human Centered Design Approach", skilling up their in-country teams, and working with a network of local design researchers.
Thursday, June 9, 2022 |
1:10pm
-
1:40pm
PT
For a rapidly-growing company like Wayfair, scaling in all functions and optimizing at both micro and macro levels, a constant state of change is normal. Wayfair's hiring landscape has exploded in the past two years with new offices in CA, Austin, Toronto and Berlin, requiring new ways of working, across disciplines, timezone and borders to be effective. In order to ensure connections and best practices across disciplines (product design, user research, content strategy) and end-user teams, strategic ways of working must be put in place to successfully serve our customers, and each other.
We not only instituted ceremonies and best practices that have proven to successfully accelerate shared learnings in the last 2 years, we continually optimize those practices, as changes inevitably present themselves. In this talk, we'll take a closer look at the practices in Wayfair's Supplier space (also known as Partners), which has 50+ team members.
Join us for a fun after hours activity, details to be announced.
Join us for bonus sessions hosted by our sponsors. Details to come.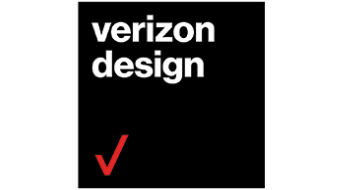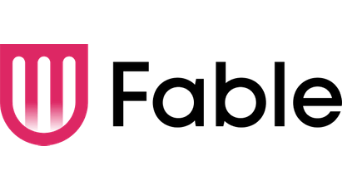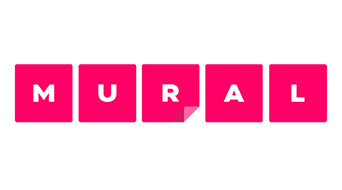 Friday, June 10, 2022 |
8:00am
-
8:10am
PT
With both the new work conditions and Great Resignation upon us, how do we take care of our people, nurture our teams and help them thrive? On Day Three we'll hear from leaders in the space who'll be sharing actionable strategies to:
Take care of ourselves so that we can take better care of our teams.
Measure and improve employee satisfaction to drive customer obsession across the whole organization.
Build loyalty within a team and help designers thrive in the face of change.
Help our teams find meaning in their work that resonates with their hearts, not just with their paychecks.
Friday, June 10, 2022 |
8:10am
-
8:15am
PT
Friday, June 10, 2022 |
8:55am
-
9:25am
PT
In 2018 Adel Du Toit was approached by her CIO with a request: Figure out how to measure the level of dissatisfaction that BCG's internal employees were experiencing using the digital tools and services provided by the organization. Due to the data-driven nature of BCG, Du Toit knew she would have to provide quantitative data to support any recommendations. This is how the E-SAT program was born. Instead of measuring customer satisfaction, they measured employee satisfaction.
In the four years since that initial request from the CIO, BCG has consistently run the E-SAT program quarterly. And, by listening, acting and responding to feedback, the organization has seen an improvement on the E-SAT from 75% in 2019, to 85% in 2021.
During their December Annual Business review for all Agile Orgs, BCG's CFO spotlighted their E-SAT program, declaring that he wanted every single Agile squad member to become "user obsessed". Today BCG is using their E-SAT program to make strategic and investment decisions across our 13 Agile Tribes.
Join us for bonus sessions hosted by our sponsors. Details to come.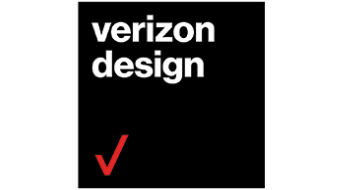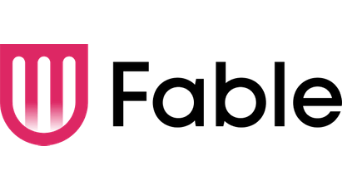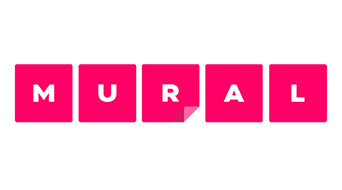 Friday, June 10, 2022 |
10:05am
-
10:35am
PT
This pandemic was a season of healing for me," was something Luz Bractcher never thought she'd say. Yet despite the devastation caused by shared global trauma, Luz discovered that the very life changes she faced as a result of lockdowns and physical distancing also allowed her an opportunity to address her mental, emotional, and creative health needs.
In this session, Luz shares her personal story of entering the pandemic in a state of burnout and how the season of isolation redefined the way she invited herself and her community into restful creativity.
As the risks of COVID diminish, and we tentatively reintegrate into the real world, this presentation focuses on 3 things to explore moving forward:
Prioritizing rest as a way to resist hustle culture and toxic capitalism
How our definition of "enough" directly impacts our approach to mental and emotional health in the workforce
How to encourage creative play into your work as a way to cultivate connection.
Friday, June 10, 2022 |
10:45am
-
11:15am
PT
There's something shifting in our field. Increasingly, design professionals are drawn to work in domains that truly help humanity, rather than building another 'Uber for X', to make the rich richer. While this is an expected response to recent world events, the reality of doing such impactful work is full of obstacles.
Spanton will draw on 12+ years of UX design in healthcare to share some experiences and strategies, helping you anticipate and navigate predictable obstacles, so that you can apply your skills toward solving meaningful problems and realizing your goal of a truly impactful career.
The talk will cover:
5 common obstacles
3 coping mechanisms
1 big bag of hope and determination to create lasting meaningful impact
Friday, April 15, 2022 |
11:20am
-
12:20pm
PT
The metaverse, virtual reality, Web 3.0, distributed infrastructure, the Internet of Things, wearable computing, and AI: all these things are going to change the face of accessibility over the next 10 years. In this talk, Samuel Proulx, Fable's Accessibility Evangelist, will give you an overview of what the current landscape looks like at the frontier of accessibility and assistive technology. Where's the research taking us? What might be coming down the pipe?
Friday, June 10, 2022 |
12:30pm
-
1:00pm
PT
We're on wave three of the great resignation. Job opportunities abound for designers of all stripes, and loyalty is at an all time low as we reassess our changing professional needs and ambitions in this new world. Liam Thurston leads a team of 55 designers and researchers at Loblaw Digital, building commerce, loyalty, and healthcare products for all Canadians.
Thurston's team weathered the great resignation with resilience and thrived in the face of change; it left them even stronger.
In this talk, Thurston will teach you practical tools and processes for creating a Design Practice North Star, skills matrix, and an inclusive set of cultural rituals to build trust and create safety for your team, especially within a large organization. If you're looking to level up your leadership practice in order to acquire and retain incredible talent who generate outstanding outcomes, this talk is for you!
Friday, June 10, 2022 |
1:10pm
-
1:40pm
PT