Videoconference: Fireside chat with Sarah Brooks and Jen Pahlka
Thursday, October 21, 2021
|
11:00am
-
12:00pm
ET
Join us for a fireside chat with community curator Sarah Brooks and guest Jen Pahlka on Oct 21 at 11 am ET.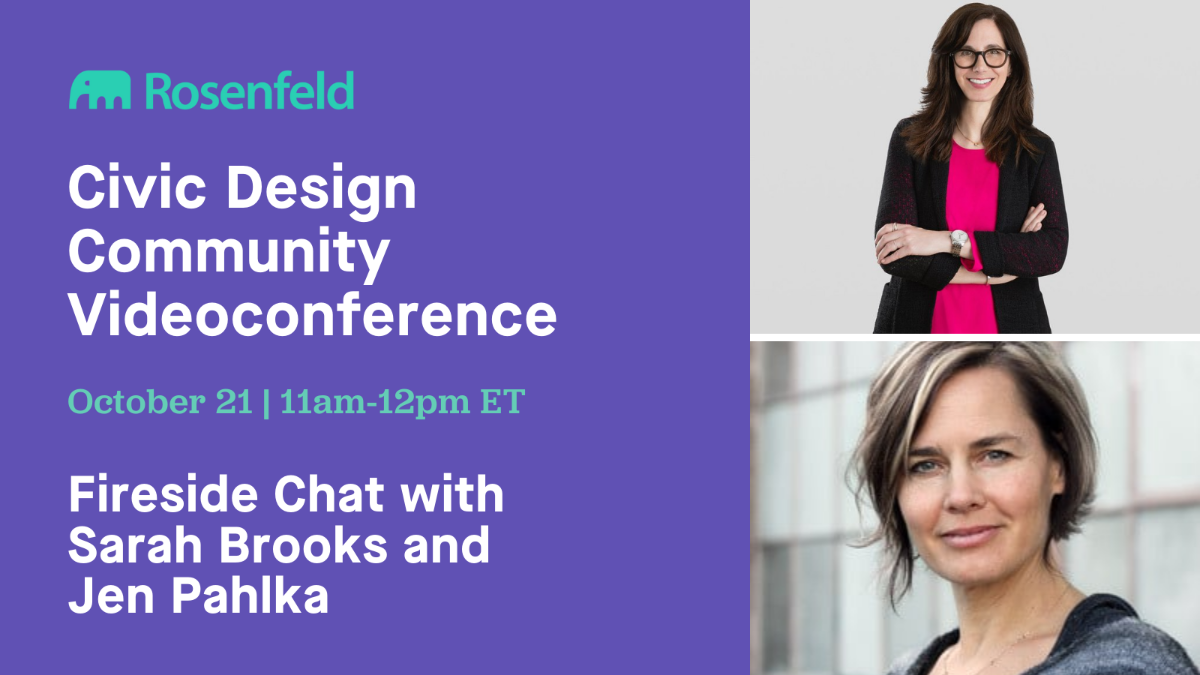 For our second gathering of the Civic Design Community, we'll learn from Jennifer Pahlka, founder and former Executive Director of Code for America who served. as US Deputy Chief Technology Officer from June 2013 to June 2014 and helped found the United States Digital Service. We'll explore the importance of designers inside and outside government moving upstream to work alongside policymakers to make alliances and push back when needed to strengthen conditions for designers and digital technologists to do work that delivers improved outcomes for residents and citizens.
About our guest
Jennifer Pahlka is the founder and former executive director of Code for America. She served as the U.S. Deputy Chief Technology Officer in the White House Office of Science and Technology Policy from 2013–2014, where she founded the United States Digital Service. She received the Skoll Award for Social Entrepreneurship, and was named by Wired as one of the 25 people who has most shaped the past 25 years. She serves on the Defense Innovation Board and the board of the Tech Talent Project. She holds fellowships with Ashoka, the National Academy of Public Administration, and the Volcker Alliance. Jennifer is a graduate of Yale University and lives in Oakland, California with her daughter, husband, and six chickens.