Civic Design 2022November 16-18—Virtual Conference
A conference for people who work in the intersection of design and the public sector.
Registration Information
Three timely themes over three days
Theme One–The Decade Cycle: 10 Years Back, 10 Years Forward
What have we learned from the last 10 years? And what do the next 10 look like? How do we continue to break down silos and institutionalize design?
Theme Two—Power Structures: Shifting How and By Whom Design Gets Done
How do civic designers navigate within their own organizations, communities, and field of practice to know when to employ the right methods? Where does design provide craft that is different from other types of expertise?
Theme Three—Physical Environments: Interactions Beyond Screens
We'll examine the innovative strategies, tools, and technologies designers employ to pursue equitable, inclusive, and connected public spaces.
Get a taste of last year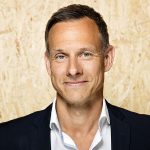 Christian Bason
, CEO of the Danish Design Centre, spoke about his work with civic design as an approach to
human-centered design and sustainable change
.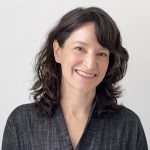 Emily Lessard
gave guidance on
writing successful RFPs
.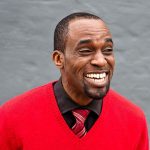 Victor Udoewa
presented on how to practice
radical participatory design
to decolonize research.
17a
18F / GSA
A1M Solutions
Ad Hoc
Agile Six
Alluma
Auringon Consulting
Avon Free Public Library
BallotReady
Bellese Technologies
Bernstein Private Wealth
BetaNYC
Bloomberg Center for Public Innovation, Johns Hopkins
Buddy Bear Soln
Buenos Aires City Government
Burnaby Public Library
Canada Revenue Agency
Canadian Digital Service
Centers for Disease Control & Prevention
Citrix
City of Boston
City of Calgary
City of Gainesville
City of Melbourne
City of Philadelphia
City of San Rafael
City of Seattle
CivicActions, Inc.
Civilla
Cloudflare
Code for America
Code for Canada
Codecademy
Columbia University
DC Government, The Lab @ DC
DC Public Library
Dell Technologies
Deloitte
Department of Housing Urban and Development/CPD
Department of Veterans Affairs, Veterans Experience Office
DESIGN FUTURES INITIATIVE
Design in Product
Design Institute for Health
Digital Agency, Japan
Digital Service 4 Germany
District of North Vancouver
Domain7
Dorris Consulting International
Elias
Empathy for Change
Excella Inc
Fearless
Fjord
Flexion, Inc.
For People
Good Lab
Good Services
Google
Government of British Columbia
Government of Ontario
Granicus
Grant Thornton
GSA
Harris County Commissioner Precinct One
Hot Studio
HUD
IA Collaborative
Illinois Institute of Technology
inspired business growth
Institute of Design at IIT
JCC
John Riordan and Associates
Johns Hopkins
Kastling Group
Kenneth Young Center
KPMG
Lantern Lab, Inc
Library of Congress
LinkedIn
MadPow
Maricopa County
Maryland Institute College of Art
Maximus Federal Services
MBC
Mediabarn Inc
Mennsk
Meta
Ministry of Children, Community and Social Services
Ministry of Culture of the Government of Jalisco
MIT
MITRE
MJ Broadbent Design
Monday Design Co.
Monetary Authority of Singapore
Montgomery County, MD
N26
NAVA
New America Public Interest Technology
Nneka Sobers
NYC Admin. for Children's Services
NYC Mayor's Office for Economic Opportunity
NYC OMB
NYS Office of Mental Health
NYU Wagner
Oddball Inc
OGP
ONETEGRTY
Ontario Ministry of Children, Community and Social Services
Ontario Public Service
OPM LAB
Parc
Parsons School of Design
Periphery Design Coop
Pride Places
Procore Technologies
Publicis Sapient Public Sector
Pxd labs
Qualtrics
Rotman School of Management, University of Toronto
Safe Kids
San Francisco Digital Services
SECRETARIA DE PARTICIPACION CIUDADANA
Service Design Studio, Mayor's Office of Economic Opportunity
Si Toronto Hub
SPARK Civic Design & Engagement
Steampunk
Studio Karun Inc.
TEC COSTA RICA
The MITRE Corporation
The New School
Thirty Press LLC
Toronto community housing
Truss Works, Inc
U.S. Digital Service
U.S. Office of Personnel Management
UFacilitate
United States Digital Service
University of Pennsylvania
University of Washington
US CBP
USDS
UserTesting
VA Employee Experience Office
Ville de Montréal
Ville de Vaulx-en-Velin
Virginia Department of Historic Resources
VMware
Wayfinding College
WTO
www.citiesreimagined.com
YLabs
Past sponsors