Workshops still available!
Workshops for Design in Product 2023 announced!
October 19, 2023
We're excited announce our lineup of workshops taking place during Design in Product 2023! Following the conference on November 29, we will offer two days of virtual workshops about the topics critical to UX and product teams alike.
Why should I register for a Design in Product workshop?
These workshops combine the cutting edge expertise of some of the world's leading product and UX experts with the same high quality that people love about Rosenfeld Media's books and conferences. Here are a few of the reasons why those at #DiP2023 are worth attending…
Great topics (metrics and design for SaaS)
Wise instructors (Catt Small and Adam Thomas)
A humane schedule (four hours/day over two days—November 30 and December 1)
Who are the workshop instructors?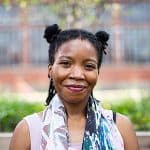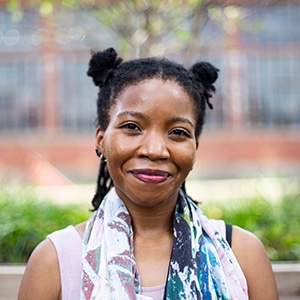 Catt Small is a product design leader, game maker, and developer who has 13+ years of experience working with companies of all sizes including Asana, Etsy, and SoundCloud. She is currently designing a more enlightened way of working at Dropbox. In her spare time, Catt makes awkward video games, writes, and draws artwork of all kinds. You can view her work on her website.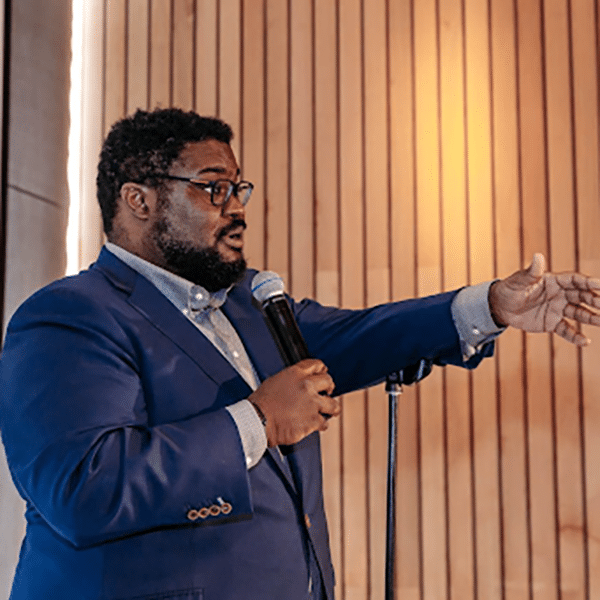 What can we learn by following our curiosity, embracing the unknown, and creating amidst chaos?
This is the question that propels Adam Thomas's career as a technologist, product expert, and all-around thinker and creator. His answer so far? We can learn that our potential is limitless and we have an amazing array of options for living, working, and playing better.
Seizing every opportunity to dive deep into these topics and more, Adam regularly holds his signature workshop on product strategy, management, and leadership, publishes his newsletter on all things tech- and product-related, and is frequently booked as a speaker on podcasts, conferences, and other forums dedicated to bright ideas and big possibilities.
What workshops are being offered at Design in Product 2023?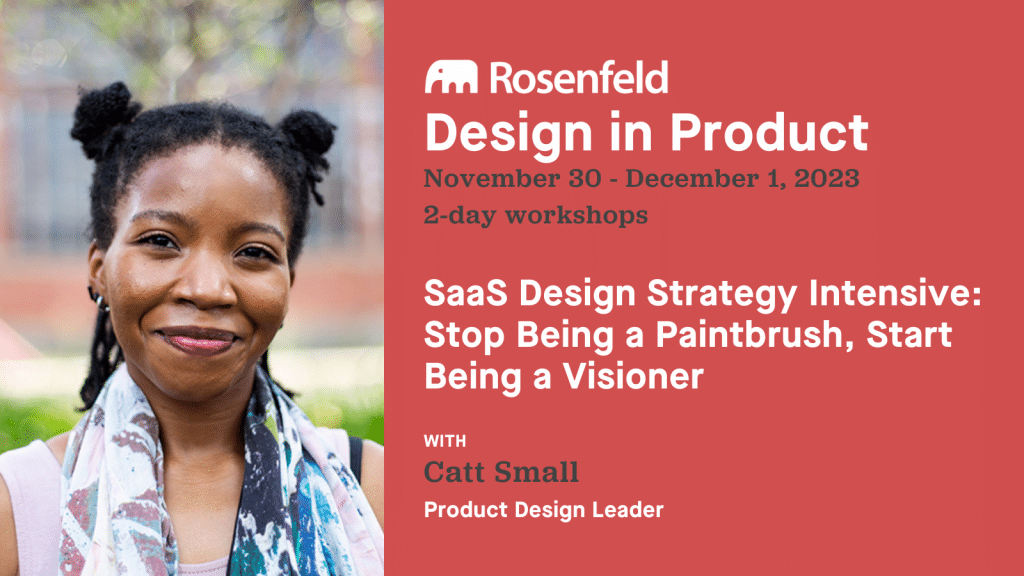 Catt Small will be leading the workshop Saas Design Strategy Intensive: Stop Being a Paintbrush, Start Being a Visioner. In this workshop, you'll learn to proactively advocate for yourself, get heard by your collaborators, contribute more than just pixels, and build cross-functional trust and support.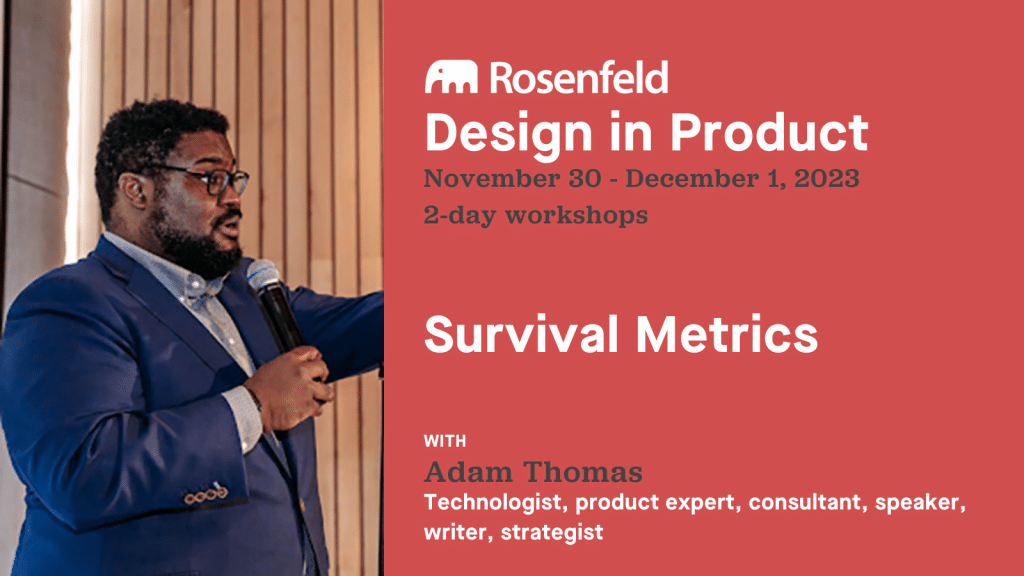 Adam Thomas will be leading the workshop Survival Metrics. In this workshop, you will learn to implement faster cycles of decision-making, interpret data collectively to increase confidence and build trust, clarify company values enough to model them in your team's work, convince teams to change direction when necessary, learn how to turn strategy into something usable, and leverage data-informed decision-making.
What will the Design in Product workshops cover?
In the workshop, Saas Design Strategy Intensive: Stop Being a Paintbrush, Start Being a Visioner, you'll learn and practice techniques to become a more strategic SaaS designer. Catt Small, an industry leading Staff Product Designer, will draw on her experience at Etsy, Soundcloud, and Asana to help you identify and navigate the political roadblocks that keep many designers stuck in the ideological playpen at SaaS companies. You'll form alliances with designers from across the industry in the fight for better product decisions and higher-quality user experiences.
Who is this workshop for
Senior Designers who want to make a substantial and meaningful impact on products and their subscribers
Staff and Principal Designers who want to truly be heard, not just seen by peer functions
Lead Designers who are frustrated by being left out of important decisions that affect their work
Survival Metrics is a framework that helps teams find clarity in their strategy, use metrics to create a culture of data-informed decision-making, and build trust in the product organization so change doesn't feel as risky. Survival Metrics clarifies the way forward, transforming the specter of change from a bogeyman into a boon.
In Survival Metrics, product strategy expert Adam Thomas outlines how product teams can leverage the three pillars of survival — being fast, data-informed, and politically safe — to plan for change to avoid ambiguity and get all stakeholders excited to move forward.
Pre-requisites
A basic understanding of the creation of product (product engineers, product designers, product managers)
Who is this workshop for
Product managers, product designers, product engineers who are struggling to adjust and operationalize strategy in the market
Interested? Register today!