Design in Product 2023
November 29: main conference | November 30 + December 1: workshops
How UX People Can Thrive in a Product World
A unique, fully virtual conference
Concerns that Product Management is pushing the practice of UX to the curb may be overblown, but one thing is clear: UX people have to understand, speak, and even reframe their work in product terms in order to make an impact at the level of business strategy and leadership.
Furthermore, "product mindset" is an ascendant frame that rolls up HCD, agile, design thinking, jobs to be done… you name it. Product framing turns out to be a critical storytelling lens for connecting the dots between the user experience point of view and executive leadership.
That's why if you're a UX designer, researcher, writer, or manager, Design in Product is for you. The conference is for you if:
You want to become a better peer/partner for your Product Management counterparts
You would like to move into Product Management—or already have and want to improve your PM skills
Get a taste of last year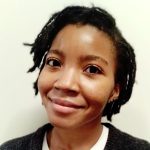 Catt Small
, Director of Product Design at All Turtles, shared techniques she used to move herself from execution to a more strategic role over 12 years of work spanning various industries.
Learn more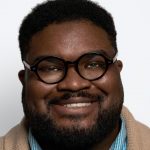 Adam Thomas
, Technologist and Product Expert, introduced the concept of "Survival Metrics".
Learn more
Where our attendees work