Advancing Research is coming back in 2024 - and this time we're in-person!
Meet Rebecca Levin, Events Program Manager at Maze
March 6, 2023
We are lucky to have so many wonderful sponsors of this year's Advancing Research conference–and we thought you might like to get to know them better! We've asked all of them some questions that get at the heart of why they're passionate about user research and ResearchOps, what it's like to work with them, and what makes their products and services special to research professionals.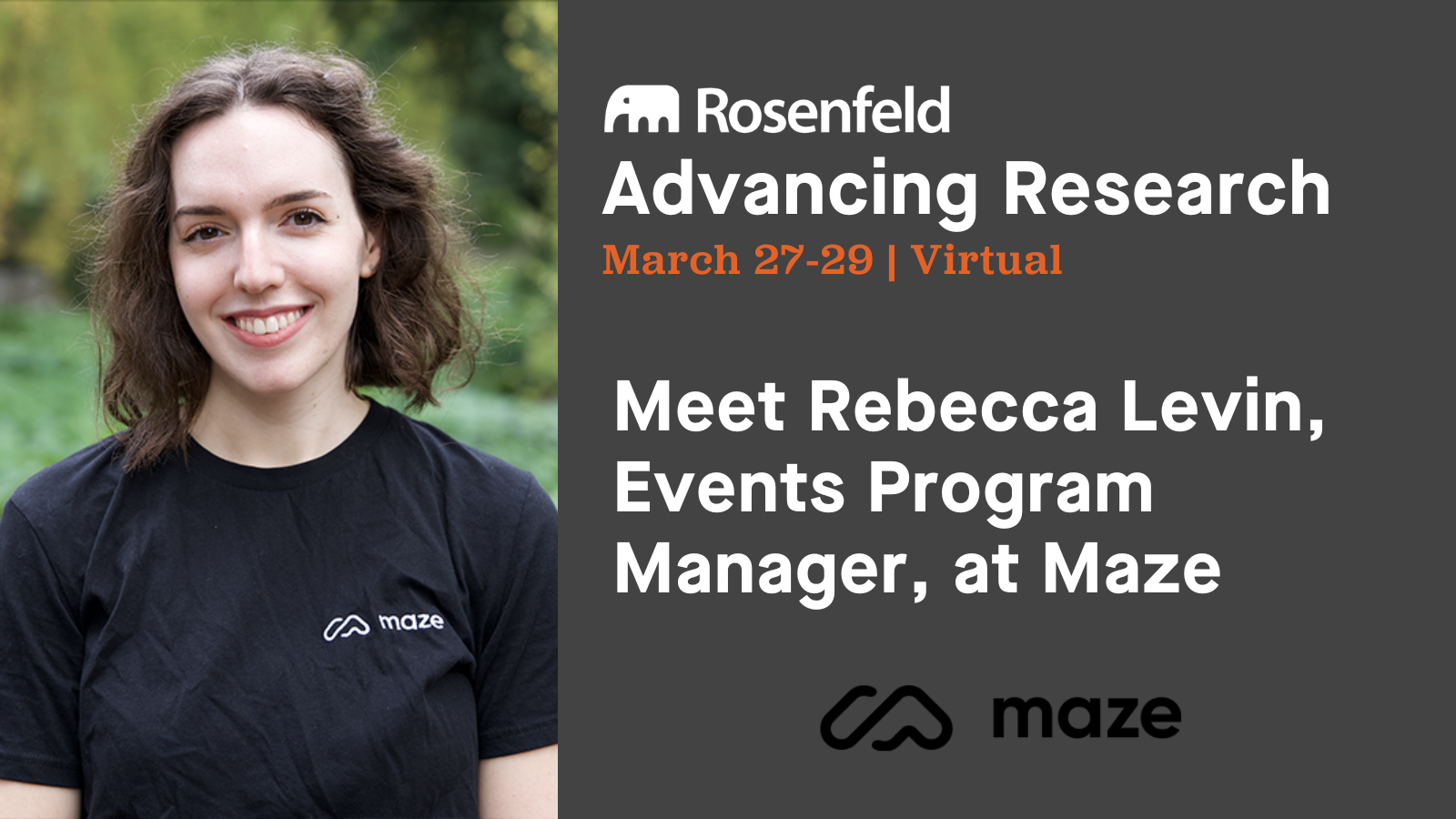 Rosenfeld Media: Why are you sponsoring this year's Advancing Research?
Rebecca Levin:
We're sponsoring Advancing Research this year because we want to support learning and professional growth in the research community. We're really excited about the content this year, and can't wait to engage with everyone!
Rosenfeld Media: What excites you about research and/or research operations?
Rebecca Levin:
At Maze, our vision is to live in a world where experiences are shaped by the people who engage with them. I'm excited to be a part of this vision both as a member of the Maze team, and through participating in events like Advancing Research!
Rosenfeld Media: What types of value and benefits do you/your product bring to the practice and our community?
Rebecca Levin:
Maze is the leading continuous product discovery platform that product teams use to continuously collect and consume user insights across the entire product development cycle. With solutions for participant recruitment, product research, and reporting, Maze enables organizations to run great research, make better product decisions, and scale insights company-wide.
Rosenfeld Media: What else should our community know about you?
Rebecca Levin:
Our mission is to empower product teams to learn, continuously. To learn more about us, visit www.maze.co and follow @mazedesignhq.
View Maze's sponsor page for their scheduled sponsor activity sessions and more.