Meet Yuga Koda, CEO at UXPin
October 12, 2020
We are lucky to have so many wonderful sponsors of this year's DesignOps Summit conference–and we thought you might like to get to know them better! We've asked all of them some questions that get at the heart of why they're passionate about design operations, what it's like to work with them, and what makes their products and services special to design operations professionals.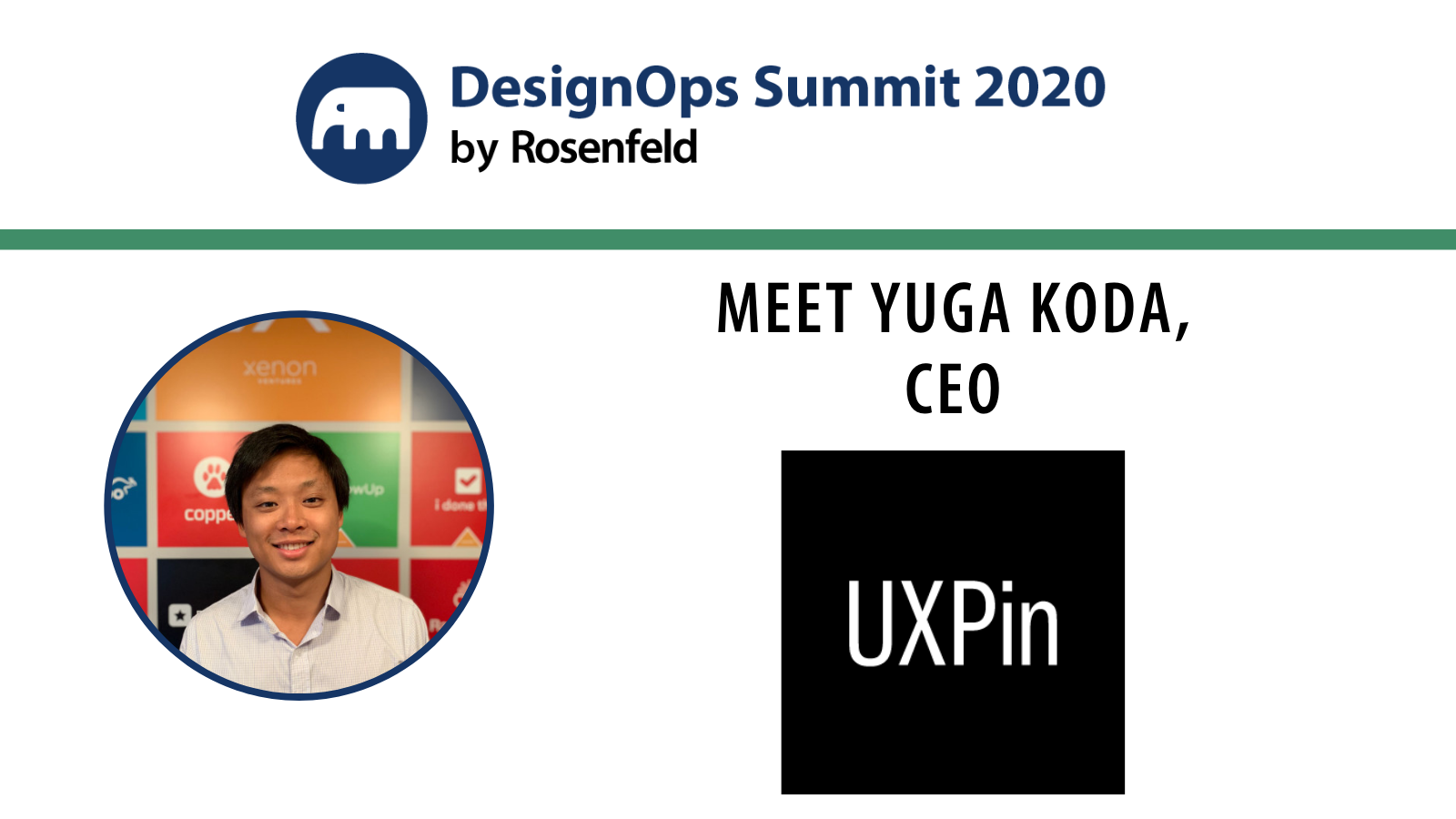 Rosenfeld Media: Why are you sponsoring the DesignOps Summit 2020? 
Yuga: Here at UXPin, we love talking to designers not only about design but also about the ways we can improve the design process. Being a company founded by designers, providing a solution for designers, the DesignOps topic is dear to our heart. We're really excited that the importance of design is becoming more recognized and that DesignOps is steadily becoming a standard on how to approach design. We're delighted to be able to support this topic and community!
Rosenfeld Media: What excites you about design operations? 
Yuga: To have a robust DesignOps process in place, we believe that good collaboration and communication between designers and developers is a necessity. We believe that there is a common language to be established – a language that will remove the translation drift from when a design becomes the product. It might be a bit nerdy but we just can't hold our joy when we see a design component/prototype that looks and behaves the same way in a design tool as it would in the end product.
Rosenfeld Media: What else should our community know about you?
UXPin is a design platform and we've recently launched a new product that aims to tackle some of the DesignOps issues that teams are facing. Our goal is to support teams that are facing issues, so they can scale their design team and ultimately have design as a strength of the overall company. With our new Merge technology, we enable teams to have a true single source of truth.