Lou Talks with Design in Product Speaker Rich Mironov in Advance of Next Week's Conference
Workshop Announced: Survival Metrics: How to Pivot with Strategy, Instead of Against It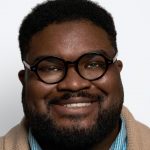 Adam Thomas
Technologist, product expert, consultant, author, strategist
8 hours in one segment: December 7, 2022
Survival metrics give you the tools to create metrics framed as stop, pivot, and invest to clearly communicate when you need to change direction. You'll learn how to make change stick, and how to do it in a fast, data informed, and politically safe way.
Meet the Curator: Christian Crumlish

Christian Crumlish is a product and UX leadership consultant at Design in Product, where he also hosts a product/UX community.