This Event is Sponsored by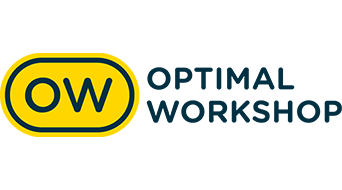 Session Details
The events of recent months have only accelerated a trend in the Enterprise space: more people, with increasingly diverse professional backgrounds, are being asked to conduct research.
In a world where the number of designers consistently outweighs the number of researchers in teams, empowering designers to do bits of tactical research can seem like a good solution to ensure that no project lacks customer validation and insight. The question is: how do you start? What research activities make sense to ""delegate"" and which ones do not? Also, how can we ensure the quality and consistency of research across large, distributed, often international teams?
In this session, we'll explore how quantitative research, through tools like Optimal Workshop's, can be an accessible first step to scale up the research practice for diversified teams. We will also share advice and best practices on strategies to maximize the adoption of these techniques and the rollout out of tools supporting these research activities.